Kenosha Kingfish President Steve Malliet has a lot to look forward to this season — from more fans in the stands to the Legends Weekend in August — but he's also focused on simple pleasures.
"I'm looking forward to all the new stuff this summer," he said Wednesday in the team offices at Simmons Field, "but I'm really looking forward to the 'old stuff' — getting a cold beer and a hot dog and watching baseball."
While we dream about that "old stuff," let's look at some of the new stuff in store for Kenosha's Northwoods League team in 2021:
A bigger, better Fish Bowl area: "We've moved the fence in closer in center field," said Ryne Goralski, the team's general manager, while walking around the field Wednesday. The new area, he said, offers a better view of the game and more room for fans to spread out.
That special Wisconsin combo of bowling and polka: "We will have an outdoor bowling alley in our remodeled Fish Bowl," Malliet said, "and have polka bands coming on some nights. I come from a family of bowlers, and this will be really fun." The Mike Schneider Band kicks off the polka season on Opening Day, May 31.
Negro League Tribute Nights every Friday: "I'm so excited about this," Malliet said. "Our players will be wearing Milwaukee Bears jerseys on Fridays in honor of that Negro League team, and we're giving away Negro League baseball card packs." At the end of the season, the Milwaukee Bears jerseys will be part of the team's jersey auction, with half of the proceeds going to the Negro League Museum in Kansas City and half to the Boys & Girls Club of Kenosha.
Hank Aaron Tribute Night on June 4: "He has so many Wisconsin connections," Malliet said of the Milwaukee Braves and Brewers legend. "The first professional baseball game he played was in Eau Claire," as a member of the Eau Claire Bears, a Braves farm team.
K-Town Bobbers Appreciation Nights on June 8-9: "The Madison Mallards are playing here those nights," Goralski said. "The Bobbers team last summer was the Mallards, so they'll wear the Bobbers jerseys those nights." In 2020, the Kingfish played the Bobbers in a shortened season, with all the players staying put in Kenosha due to COVID-19 travel concerns. The Bobbers, Goralski added, "had fans here, and people really loved Bobby, the Bobbers mascot." Here's hoping Bobby, a giant inflatable beach ball, makes an appearance that night.
Mascot Mania on June 20: The Kingfish mascot King Elvis will oversee this promotion, Malliet said. "All local mascots are invited to play a pre-game kickball game and then pose for photos with fans. It should be a lot of fun."
Elvis Tribute Night on July 7: King Elvis will be joined that night by Elvis impersonator John Van Thiel. Also, Goralski hinted, "The Dancing Elvi may be making a comeback this summer, if we have the right personnel." Longtime Kingfish fans will remember the on-field performances by the white jumpsuit-wearing Elvis impersonators, who also directed Kingfish parking.
Scout Night on Aug. 1: "We're doing everything but a sleepover with tents," Malliet said. "We'll have s'mores and a post-game movie."
Simmons Field 101st Birthday Party on Aug. 11: "We missed the 100th anniversary in 2020," Malliet said, "and we want to honor the Simmons Field history." Yes, there will be cake, he promised.
Legends Weekend, Aug. 27-28: "We're still adding players to this event, including Pat Mahomes Sr., who played for the Kenosha Twins," Malliet said. The event also features former professional athletes Paul Molitor, Rollie Fingers, Geoff Jenkins, Bill Hall, Mike McKenzie, Montee Ball and Jose Canseco. Aug. 27 events take place at the Kenosha Harbor, with a home run derby, music, water entertainment and fireworks. The weekend wraps up with a softball game on Aug. 28 at Simmons Field.
"We've already sold several hundred tickets, and we expect a full house," Malliet said. "Jose Canseco can still really hit, and he'll put on quite a show, hitting balls into the harbor," he said of the former MLB All-Star and American League MVP.
Ballpark emcee: Overseeing all the action will be another new addition to the team: Marz Timms, a Chicago-based actor/comedian who will be the team's on-field personality and emcee.
Take me out to the ballgame ...
Also back this summer are Kingfish favorites — a team blanket giveaway, fireworks on Saturday nights, Harry Potter Night, Bark at the Park — and Malliet and Goralski can't wait to see fans in the stands again.
"Our capacity will be close to normal," Malliet said. "We'll have spaced-out seating in two sections, and people can spread out in our expanded Fish Bowl, which has an added 1,500 square feet. We'll also be sanitizing everything."
Goralski added, "There's a safe way to have fans here. Everyone will wear a mask when they're not in their seats, and we're hoping everyone gets vaccinated. After a difficult last summer, we're really looking forward to seeing everyone again."
For Malliet, a sure sign of summer in Kenosha will be "when I see Bob Lee Sr., Mr. Kenosha Baseball, at the ballpark."
IN PHOTOS: Kenosha Series at Simmons Field
KINGFISH AUG 6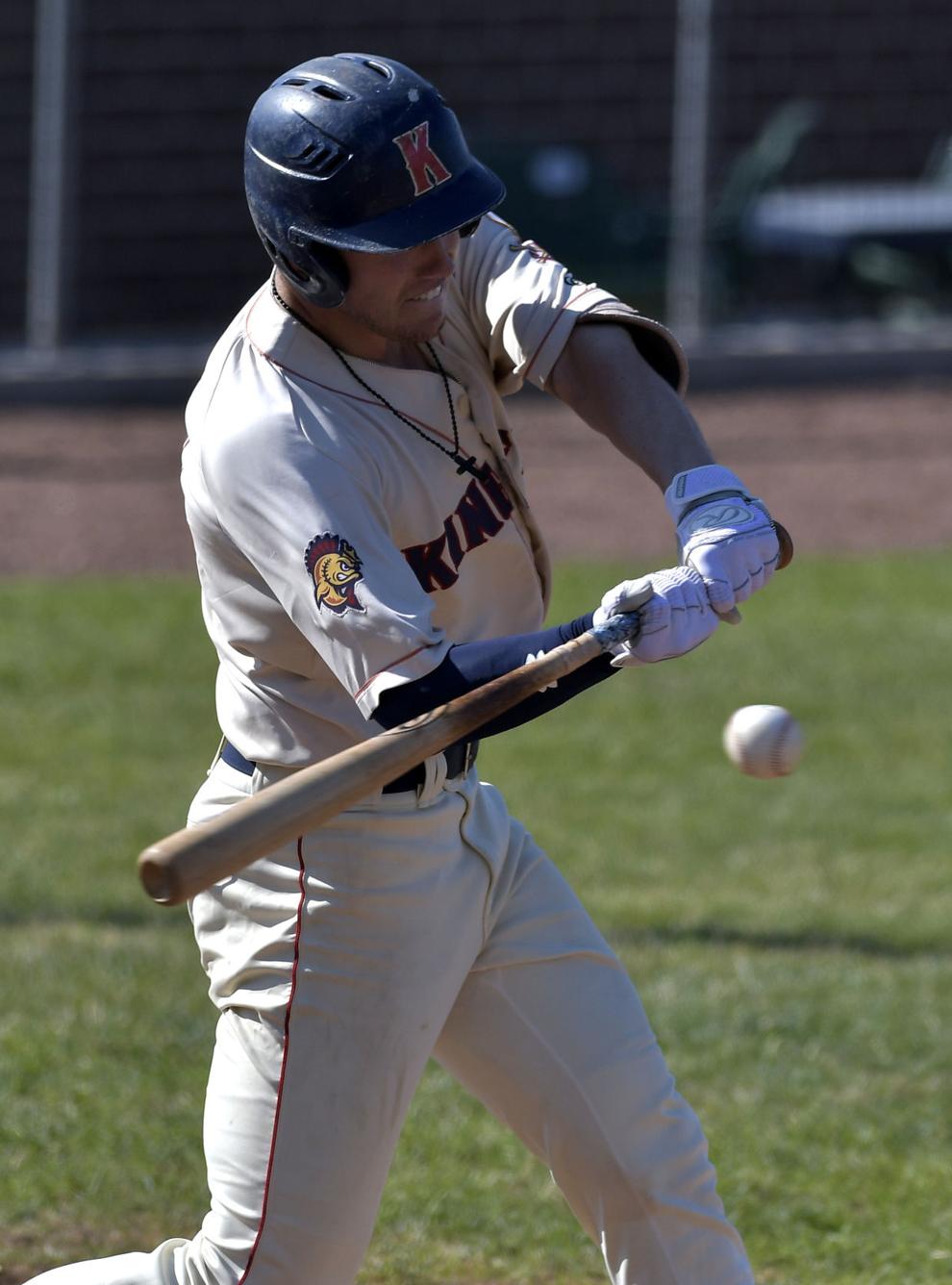 KINGFISH AUG 6
KINGFISH AUG 6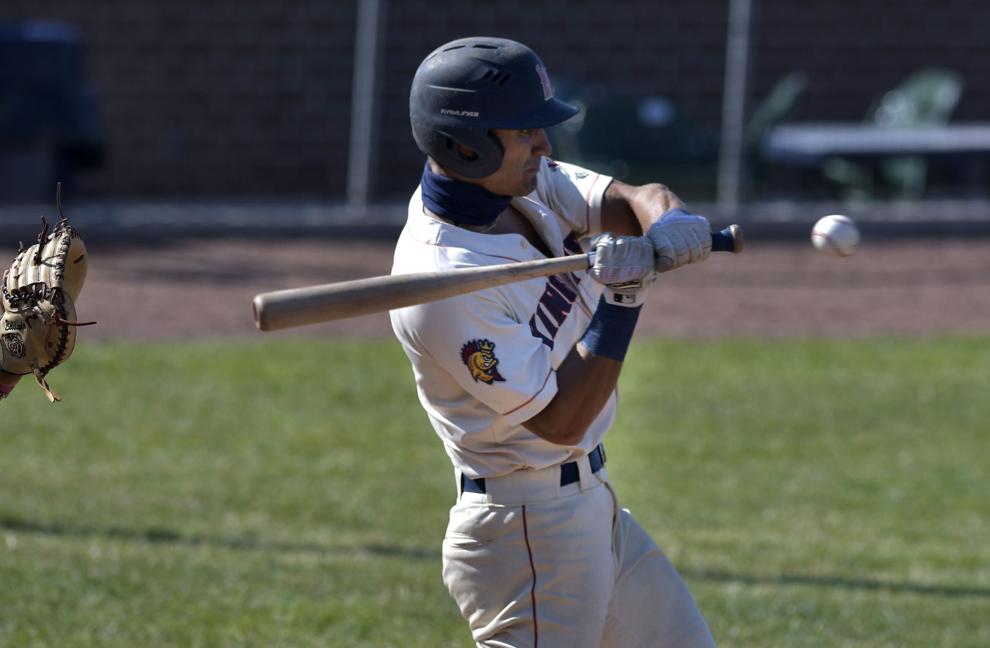 KINGFISH AUG 6
KINGFISH AUG 6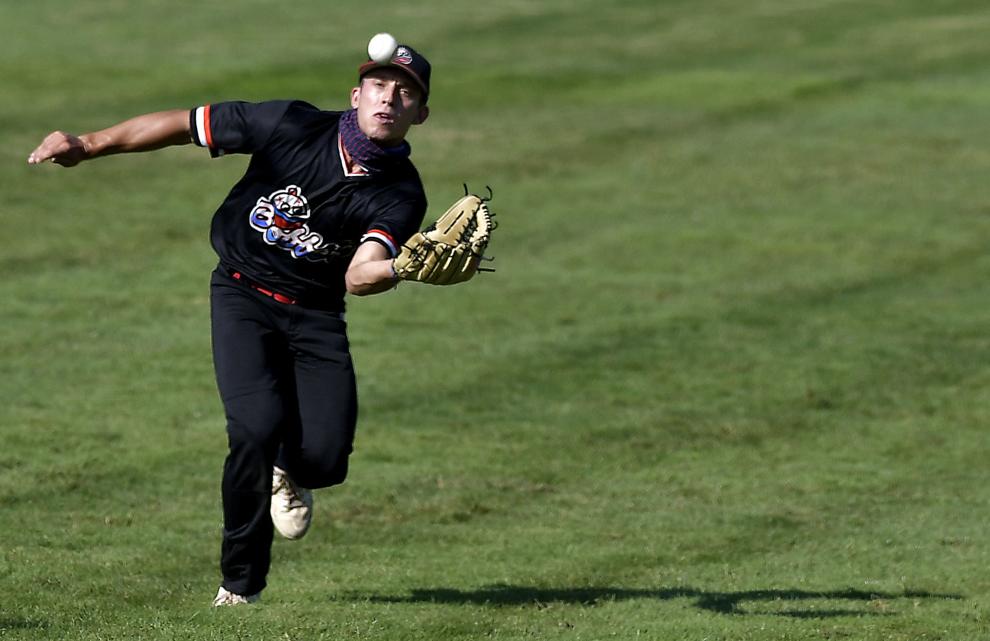 KINGFISH AUG 6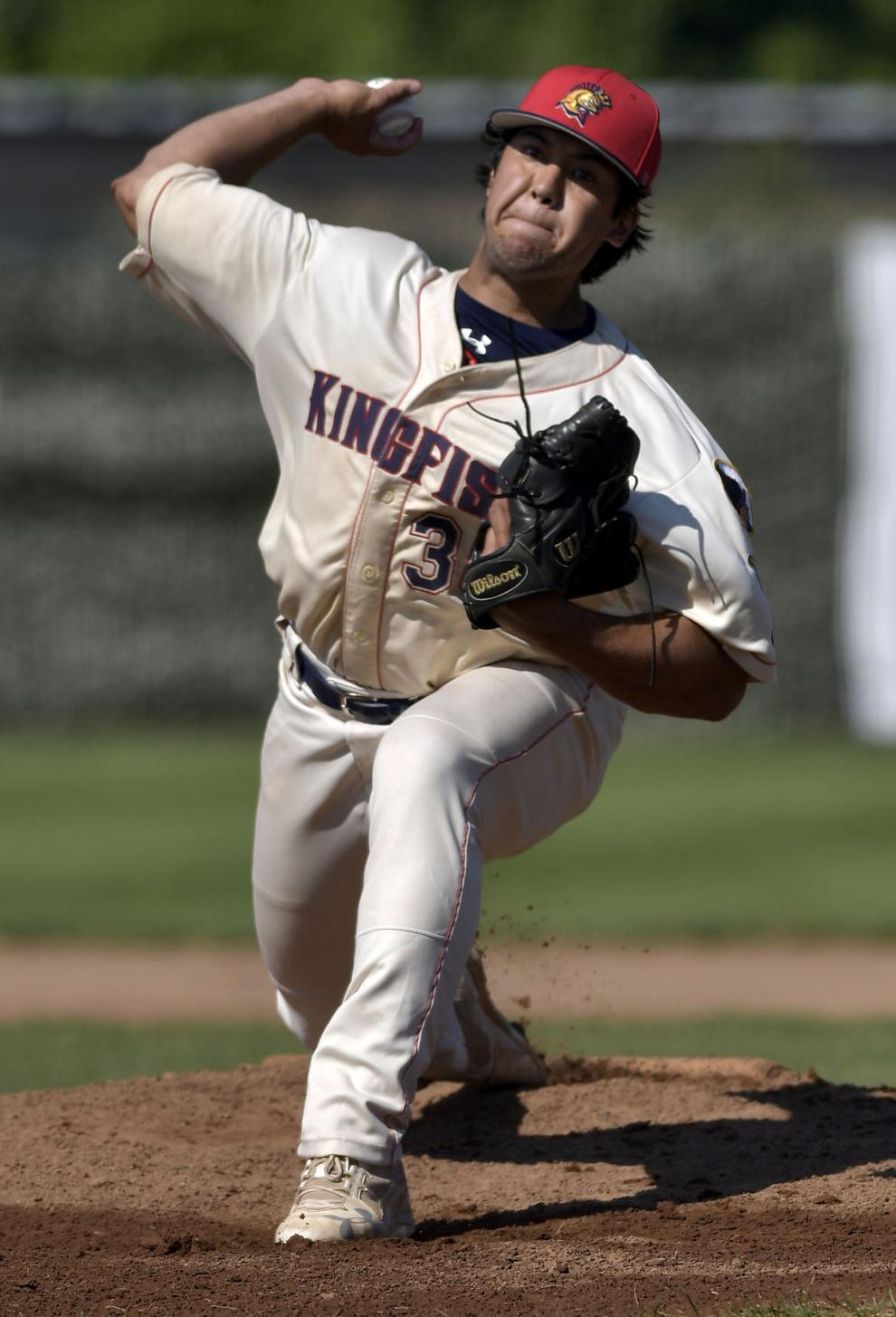 KINGFISH AUG 6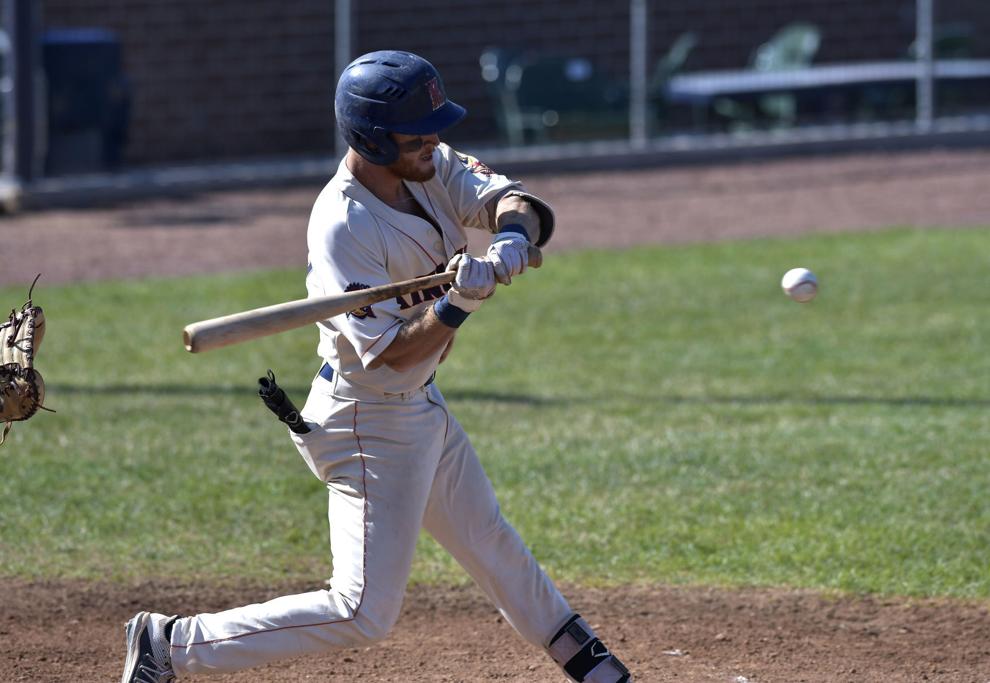 Kingfish Big Al ribbon dancing.jpg
Kingfish Bobber on the zipline.jpg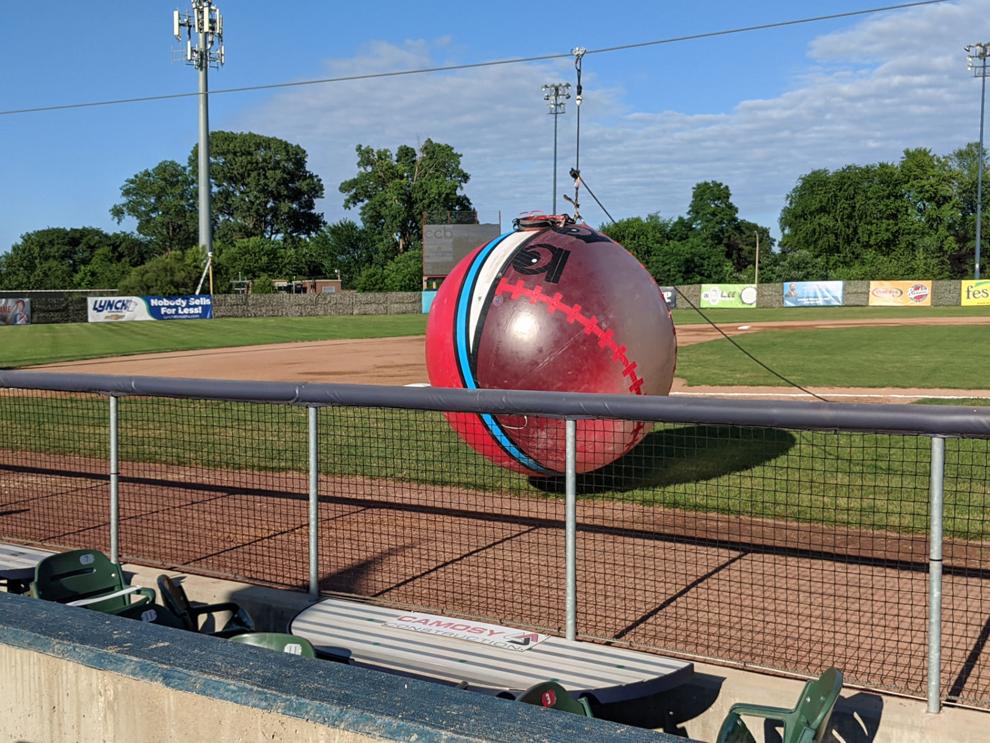 Kingfish fans plaque.jpg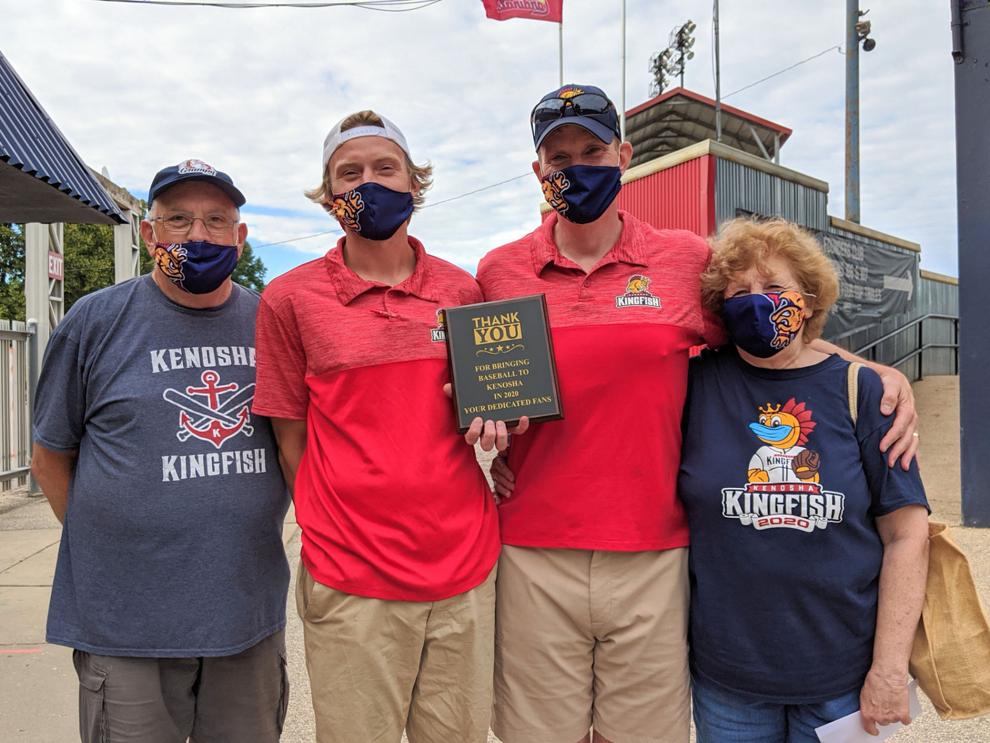 Kingfish 2020 Bobbers shirt.jpg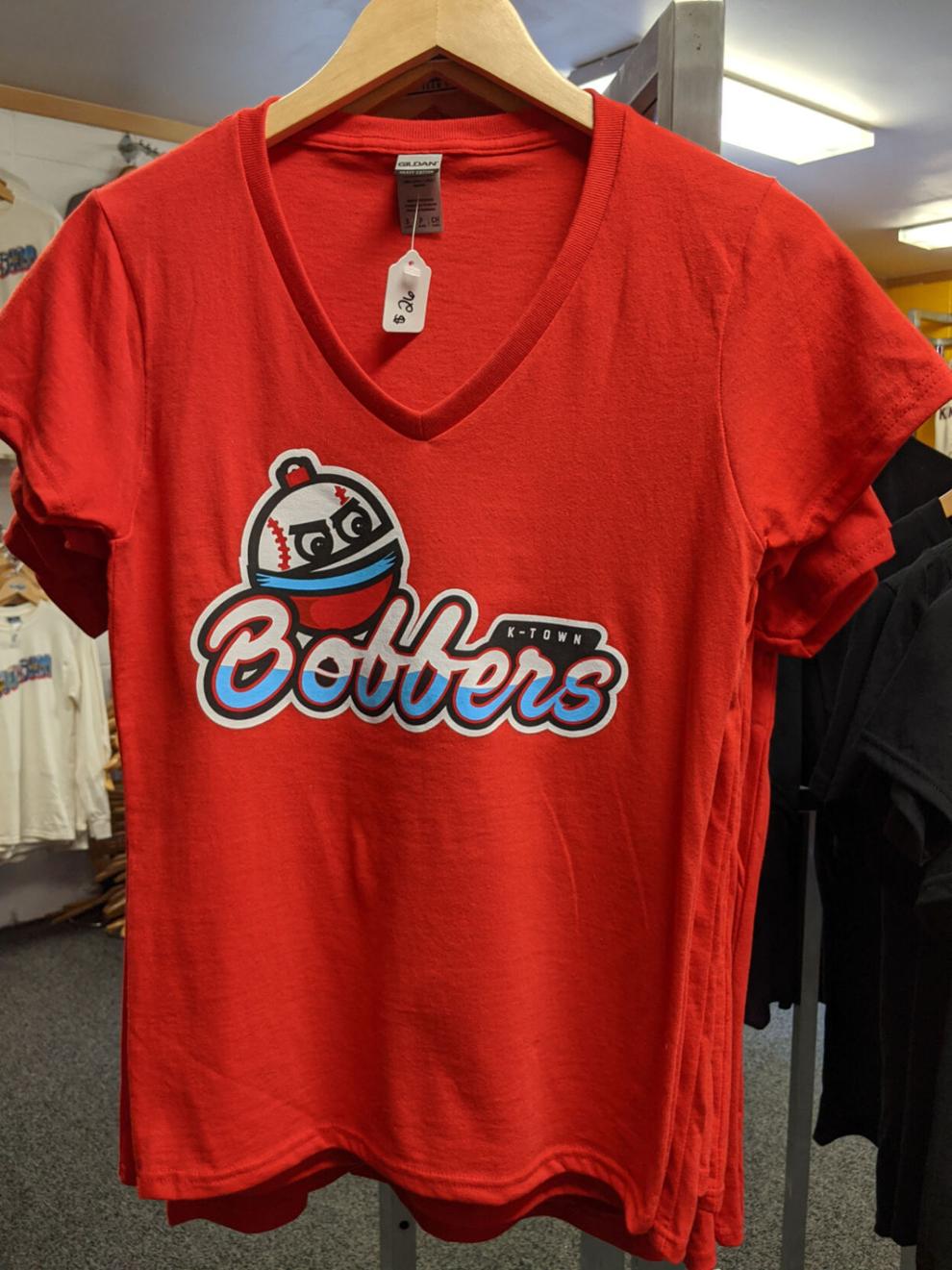 Kingfish 2020 Drew Wiegman ribbon dance.jpg
Kingfish 2020 dueling mascots.jpg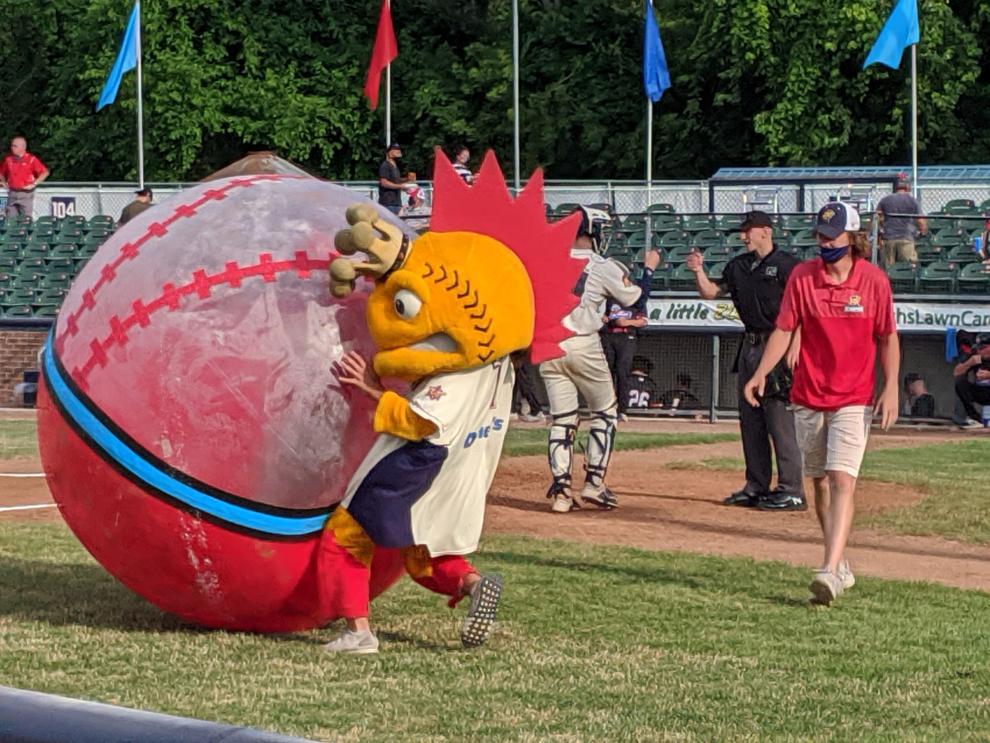 Kingfish 2020 King Elvis on the field.jpg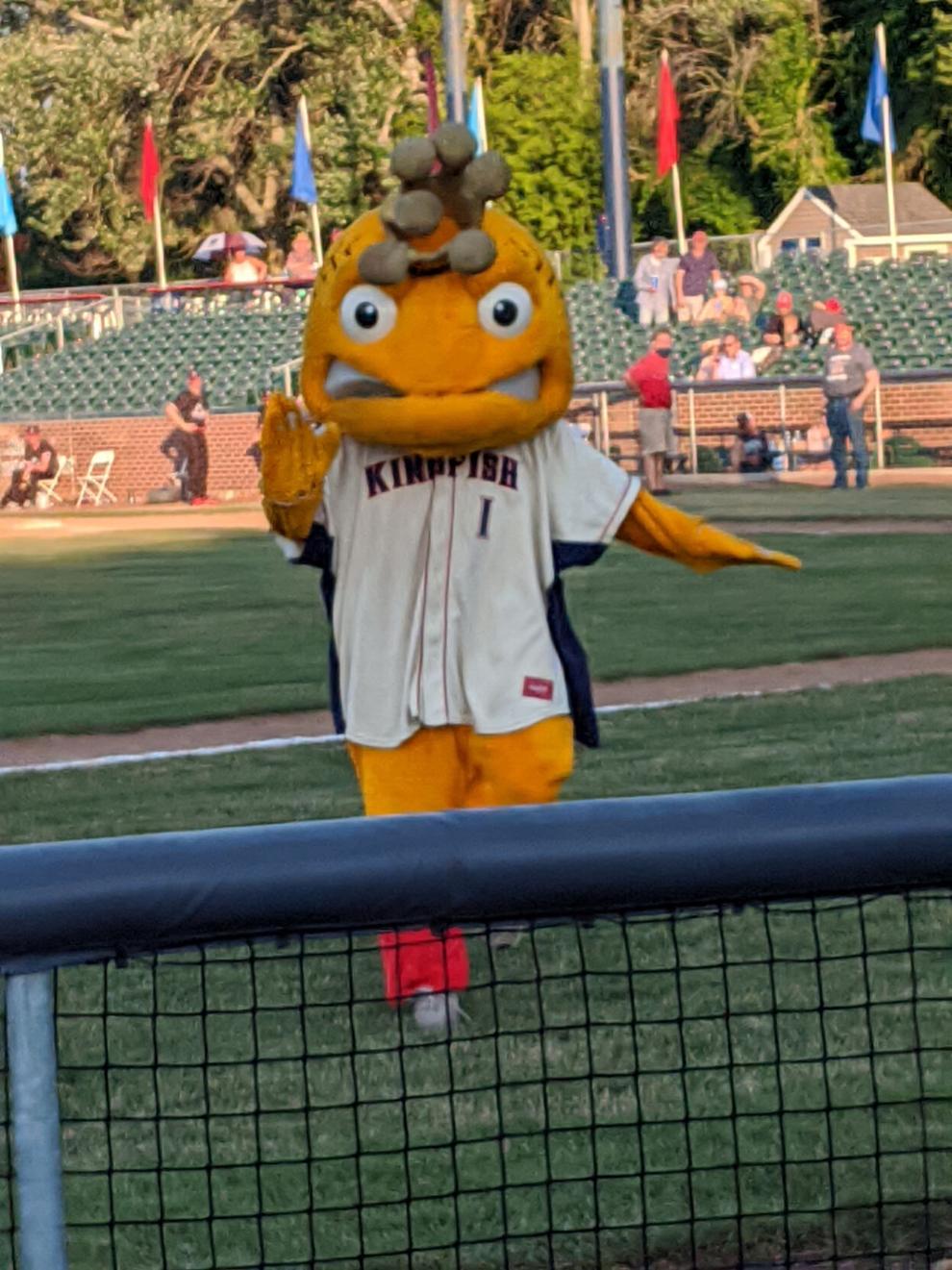 Kingfish 2020 socially distanced fans.jpg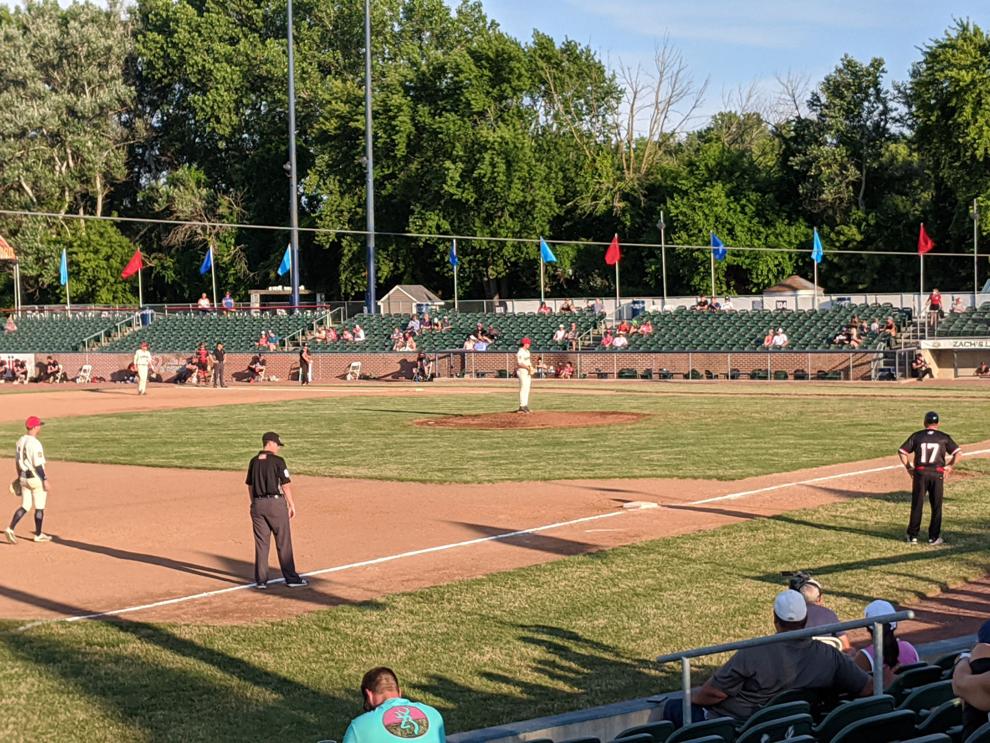 Kingfish 2020 the K-Town Bobber mascot.jpg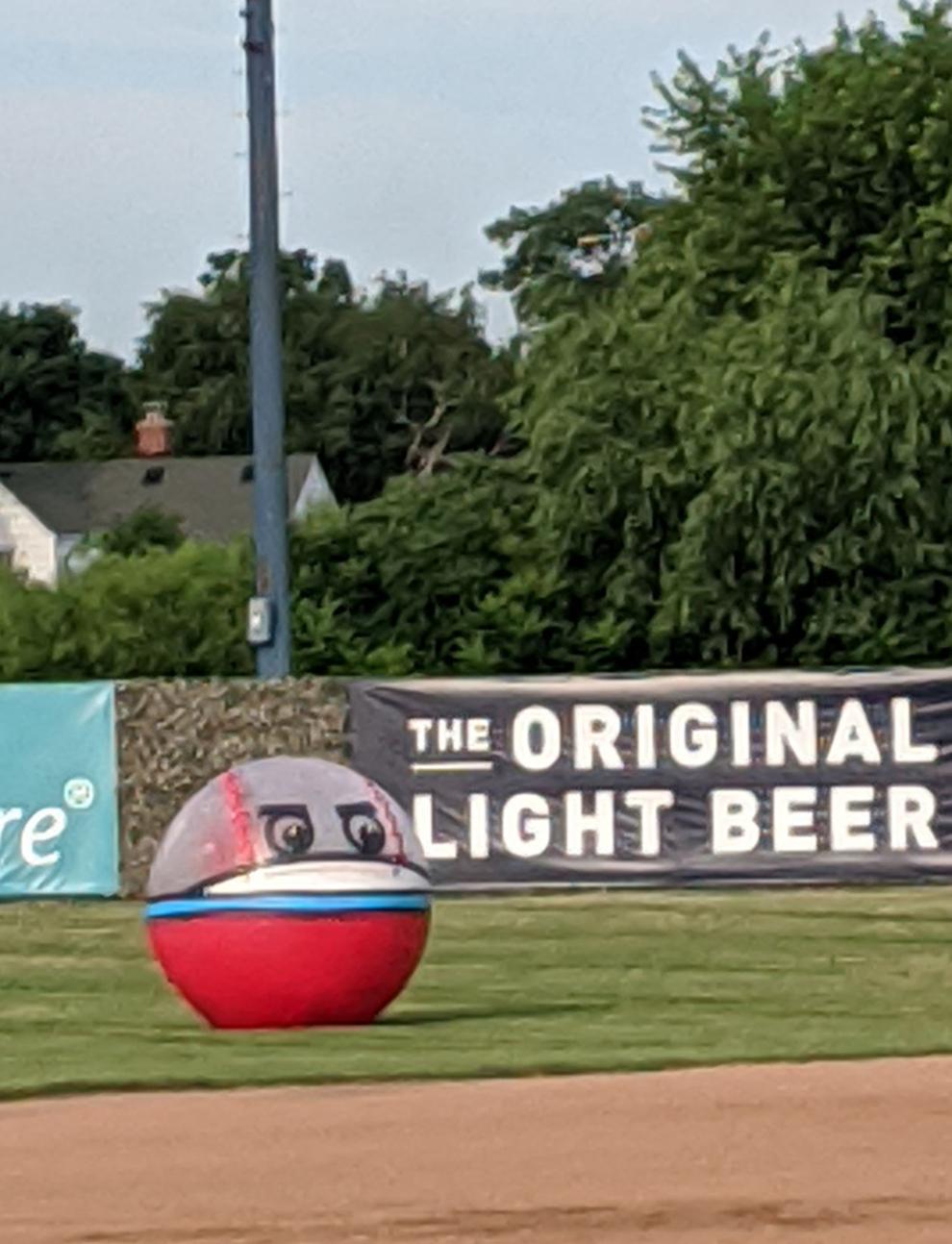 KINGFISH OPENER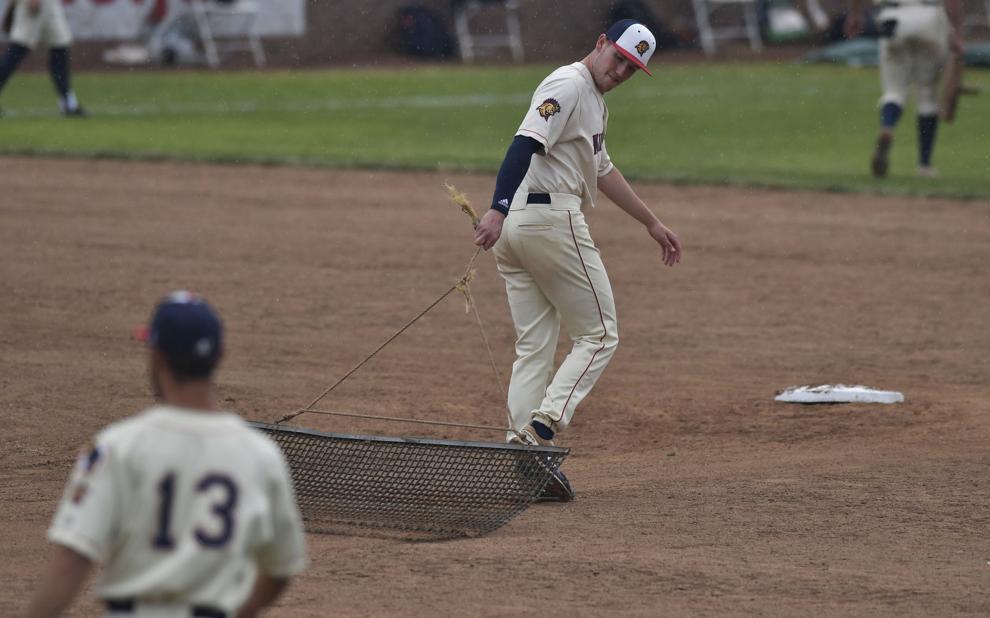 KINGFISH OPENER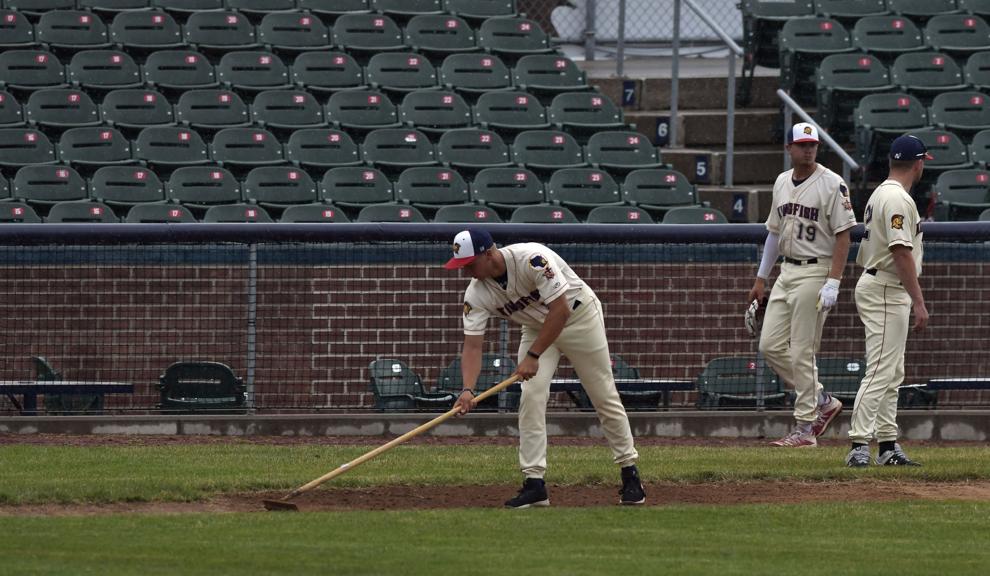 KINGFISH OPENER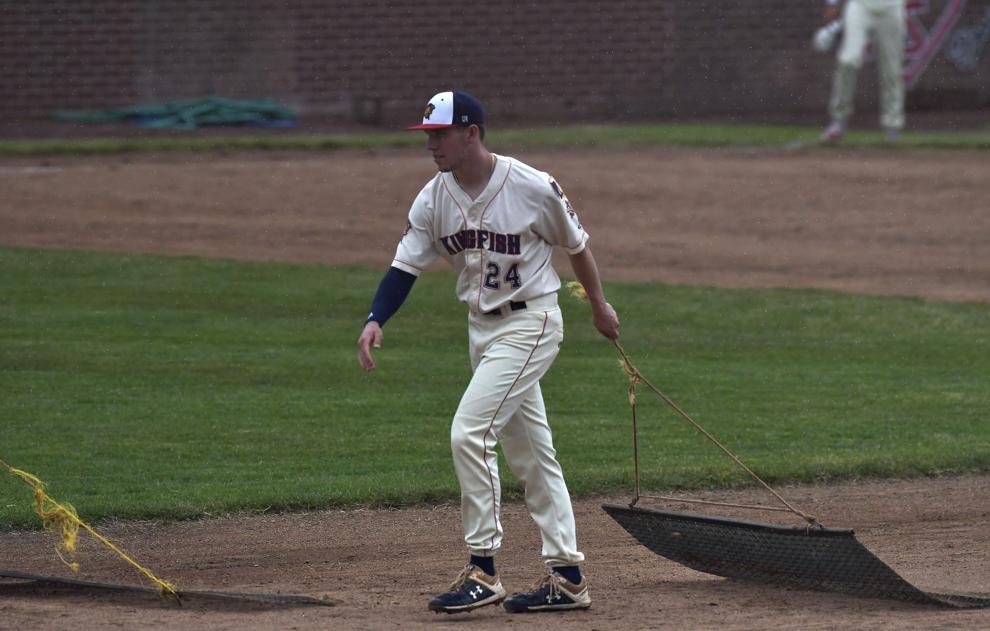 KINGFISH OPENER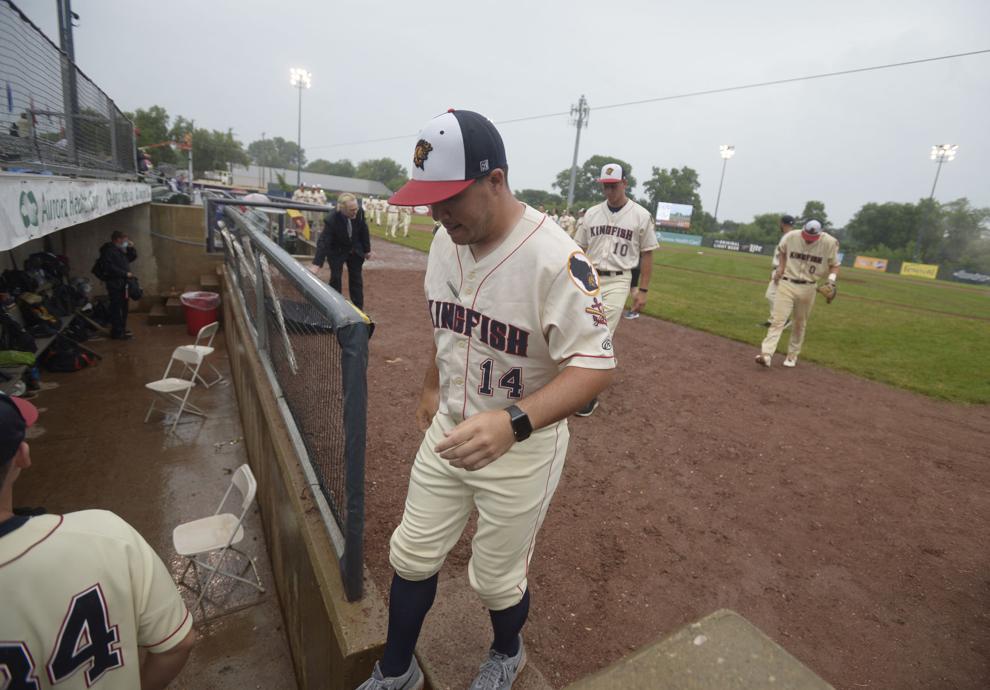 KINGFISH OPENER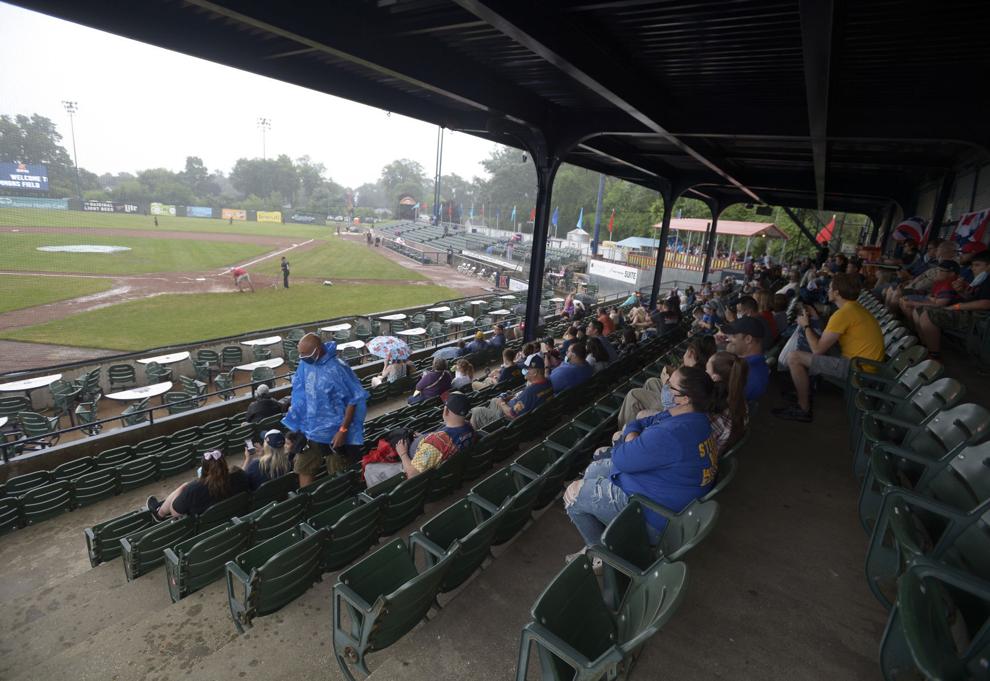 Kingfish 2020 mask T-shirt.jpg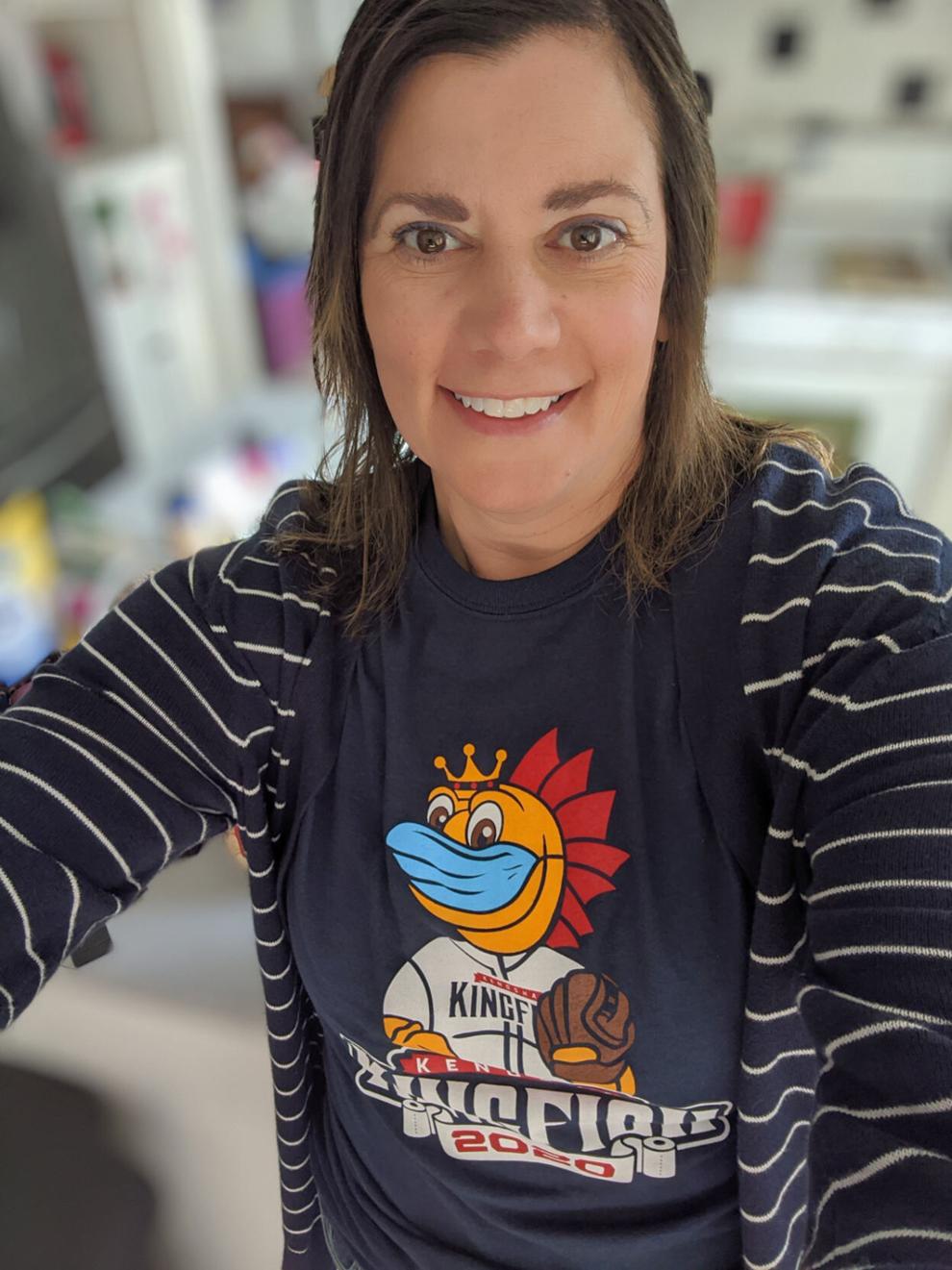 KENOSHA COUNTY IN MASKS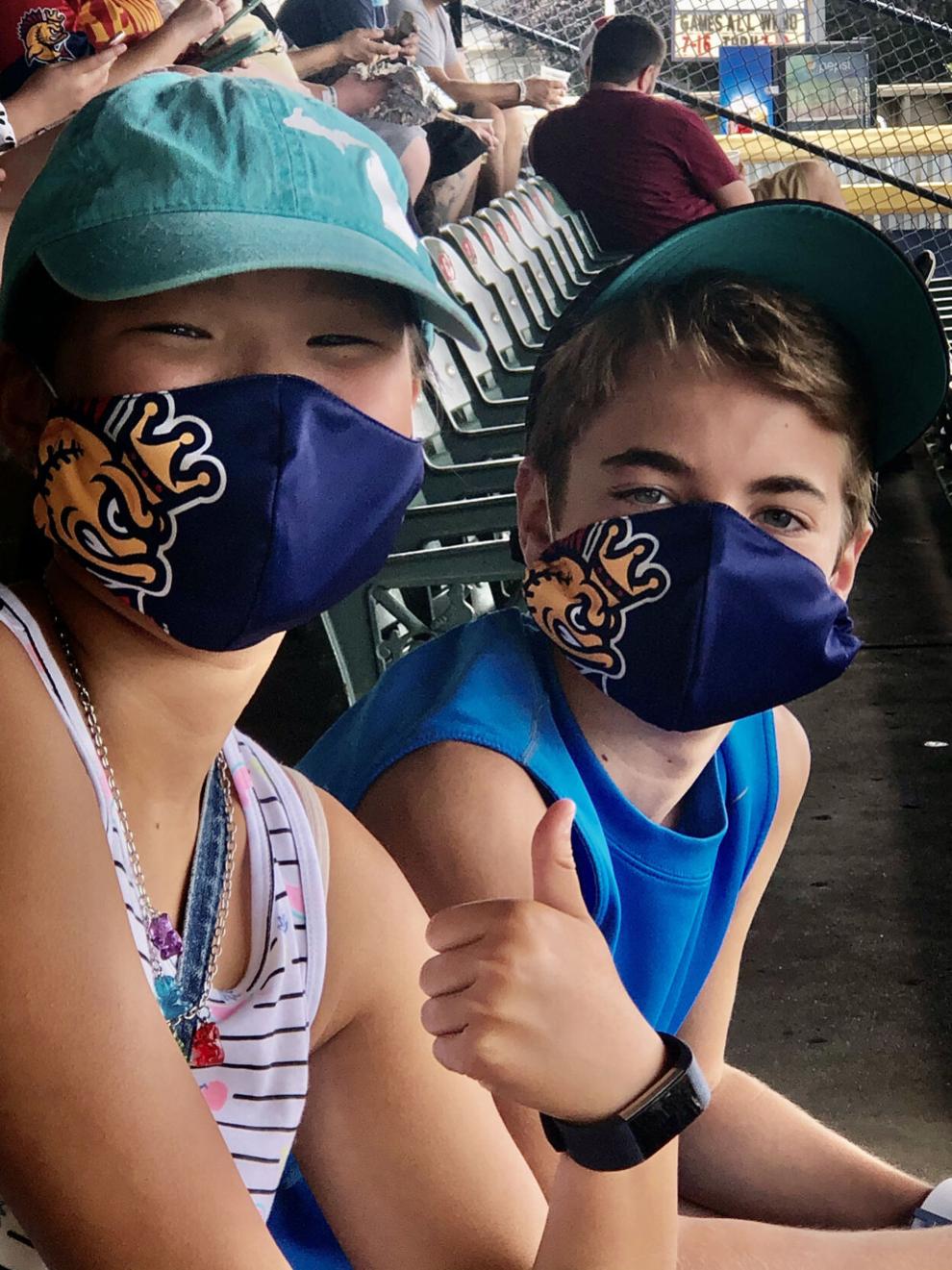 Kingfish 2020 Rex Davenport with Bobbers mascot.jpg