A Chippewa Falls man faces an attempted homicide charge after he showed up at the Chippewa Falls police station covered in blood Saturday, May 20.
Abraham Sanchez-Galicia, 27, faces charges of attempted first-degree intentional homicide, mayhem and first-degree reckless injury.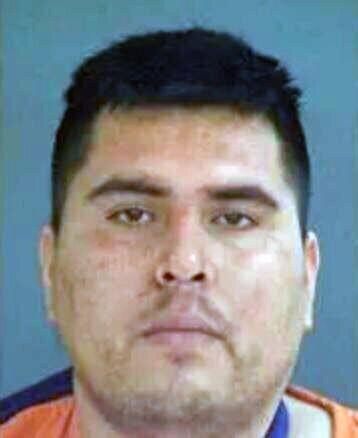 According to the criminal complaint, at about 1 a.m. a 911 call was placed from the Chippewa Falls police department, and dispatchers accessed the department's security cameras to find Sanchez-Galicia in the front lobby covered in blood.
There was a language barrier, which slowed down the process of understanding what had happened, but officers determined there was an injured person at a nearby residence, the complaint states.
When police arrived at the residence, they found a man lying facedown in a pool of blood. He was not moving or speaking and was transported to the hospital.
Medical providers told police the victim had cuts on his neck, head and arms. 
The victim had emergency surgery for the cuts on his neck and also had a blood transfusion.
The victim told police he believed Sanchez-Galicia was going to kill him. He alleges Sanchez-Galicia assaulted him, but Sanchez-Galicia told investigators that it was actually him who was attacked.
Sanchez-Galicia told law enforcement he was attacked by the alleged victim first and that he acted in self-defense.
Sanchez-Galicia is being held on a $50,000 cash bond. He will return to court for another bond hearing June 1.
Biggest tornadoes in Wisconsin of the past decade
Biggest tornadoes in Wisconsin of the past decade
#15. Jun. 17, 2014
#14. Jun. 28, 2017
#13. Dec. 3, 2012
#12. Dec. 15, 2021
#11. Jun. 16, 2014
#10. Aug. 28, 2018
#9. Dec. 15, 2021
#8. Oct. 25, 2013
#7. Jun. 15, 2022
#6. Jun. 15, 2022
#5. Jun. 29, 2014
#4. Jun. 16, 2014
#3. Sep. 24, 2019
#2. Oct. 26, 2021
#1. May. 16, 2017